USING ANTI-MATTER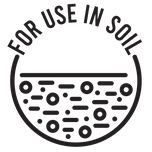 ANTI-MATTER makes a perfect adjunct to living soil grows, and is suitable for use from start, until the final weeks. It will not leave residues in the plant tissue. At the following application rate improved growth, prolific flowering, massive root branching, increased microbial mass and higher plant immunity can be achieved.
For general use we recommend 5 grams (approximately 1 heaped teaspoon, or one of the included scoops) - per

 

10ltrs water. Can be applied at this rate as often as weekly, or as little as once a month. Indoors, or outdoors.
For use on a continual basis, we recommend 1/2 to 1/4 of this dose.
---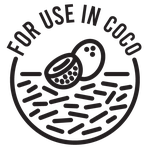 ANTI-MATTER is suitable for use in Coco systems (even if bottle fed). It will enable greater nutrient uptake,  and is particularly well utilised in the flush phase, helping to clear dead root material, and get rid of excess salts, resulting in a cleaner - sweeter harvest. It adds a third dimension, often missing in Coco, which leads to more vigorous, more resistant, and more "powerful" plants overall. 
For general use we recommend 5 grams (approximately 1 heaped teaspoon, or one of the included scoops). Per 10L water/Nutrient solution. Applied weekly. Or

 

10 grams per 10L

 

can be applied Fortnightly instead.
For use during the final flush weeks, the dose can be upped to

 

10 grams per 10L water.
For use on a continual basis, we recommend around

 

1 to 2 grams per 10 ltrs water/Nutrient Solution
*IT IS IMPORTANT TO REMEMBER ANTI-MATTER IS A LIVING FORMULA, AS SUCH IT SHOULD NOT BE USED AT THE SAME TIME AS STERILANTS SUCH AS HYDROGEN PEROXIDE - OR QUARTINARY AMMONIUM COMPOUNDS. ALWAYS ADD LAST - AFTER PH ADJUSTMENT HAS BEEN PERFORMED*
---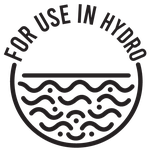 ANTI-MATTER is able to be used in Hydroponic systems. Similar to Coco, it will increase nutrient uptake, and root system efficiency, helping clear dead organic matter and salts. It also, due to the disease suppression capabilities, results in less root diseases and a greater resilience to the swings that can be associated. 
* ANTI-MATTER is flowable in water, however, If your system utilises sensitive equipment, such as drippers, foggers, and fine rain nozzles. A pre-filter is recommended. Vigorous agitation when mixing solution should be observed to ensure all of the powder is dissolved in the solution*
For general use we recommend between

 

2 grams

 

and

 

5 grams per 25L of solution. Once a week.
*IT IS IMPORTANT TO REMEMBER ANTI-MATTER IS A LIVING FORMULA, AS SUCH IT SHOULD NOT BE USED AT THE SAME TIME AS STERILANTS SUCH AS HYDROGEN PEROXIDE - OR QUARTINARY AMMONIUM COMPOUNDS. ALWAYS ADD LAST - AFTER PH ADJUSTMENT HAS BEEN PERFORMED*
---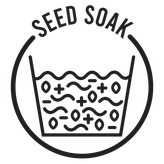 ANTI-MATTER can be put to powerful use for soaking precious and prized seeds, whether fresh - or old. The enzymes help to soften the seed coat, allowing easier germination, while the Carbohydrates, Amino Acids and Plant growth stimulants prime the embryo, particularly in old seeds.
Doing this provides improved immunity right from the start (chitin compounds have been demonstrated to work even on seeds), and as soon as a root develops - it has access to a powerful range of root health promoting fungi and bacteria. 
For seed soaking, add

 

1 gram per

 

500ml water. Soak seeds for up to

 

24 hours

 

before planting in a quality growing media or your preferred germination method.
---
How does it work?
---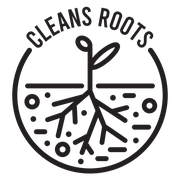 ANTI-MATTER contains a range of powerful enzymes, each capable of breaking down different substances into useable food for your plants, and the microbes both in your soil, and contained in the formula. 
Dead root material is predominantely comprised of Cellulose, as such the High activity

 

Cellulase present, breaks this down into carbohydrates. Some of these carbs are even further broken down and simplified for easier absorbtion, by enzymes also contained, such as Beta-Glucanase, Amylase & Xylanase.

 

This contributes to a cleaner, more efficient root system that is able to uptake nutrients from the soil in a better manner, while the carbohydrates produced help feed the soil micro biome.
Enzymes also present such as Protease

 

which is contained in some plants and excreted by some microorganisms, allow for faster turnover of organic amendments and food contained within the soil.  Protease

 

helps break proteins down into the Amino-Acids that comprise them, meaning things which are protein rich (such as Bone Meal, Feather Meal, Fish Meal, Hemp Seed Meal etc) are turned into useful food, at a faster rate than would otherwise occur.
---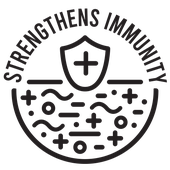 ANTI-MATTER contributes to plant health through multiple pathways.
Root health is enhanced through the proven activity of Trichoderma fungi, which are reknowned for their ability to cure a range of common root zone problems, even being used as curative measures for infections in agriculture. The species selected are aggressive, but work in tandem with Mycorrhizal fungi, having the unique ability to seemingly feed on pathogens, and their dead mycelium, rather than overwhelming the Mycorrhizae. By allowing less space for pathogenic microbes to potentially occur, we "crowd out" the soil from these things, preventing them taking hold. Other Rhizobacteria included have demonstrated great potential for their ability to rid gardens of certain pests.
B-Vitamins are known for their ability to improve Plant stress response. Included in ANTI-MATTER is a full suite of these, but modeled on ratios found in nature. If plants have been aggressively pruned, transplanted, have suffered excess heat/cold, or just generally stressed out. Then these offer improved support, helping plants bounce back.
Water Soluble Chitin Compounds, unlike the Chitin present in things like Crustacean Meal, or Oyster Shell, these are not water soluble and are available to the plant at a slow rate, mostly through the enzyme activity of Chitanase

 

(more on that in a second..). Chitosan, derived from both Marine and Fungal sources, has the ability to activate the plants systemic plant defence response, directly influencing the plant by simulating an attack - that never actually occurred. Meaning the plants defences are on high alert, making them much more bulletproof. This when combined with some of the Microbial species in the formula, Chitanase

 

is generated, this enzyme has the ability to literally dissolve Chitin, and insect bodies are predominantly composed of this. Having this enzyme present not only helps to kill off certain insects, but it helps to also dissolve Pathogenic fungi as they too, have a portion of Chitin making them up. It does this, yet leaves beneficial fungi alone!
---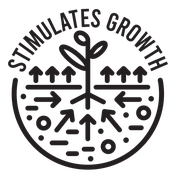 ANTI-MATTER

 

stimulates growth through a variety of pathways. 
The Microbial Consortium, produces a range of Phytohormones (Gibberellins, Auxins, Cytokines) which directly influence, and promote the growth of plants. This stimulates root growth/branching, overall plant vigor and flower growth, resulting in higher accumulation of plant material, in a shorter time frame.
Micronutrient support from Organic Minerals, aids in helping to keep on top of any small deficiencies that sometimes come up, but in a way that does not hurt the soil. 
Natural Biostimulants and Microbial metabolites, provide easily digestible plant food that also stimulates soil life. 
Carbohydrates contribute in raising BRIX levels, resulting in sweeter, tastier flowers and produce, by helping feed soil life.
---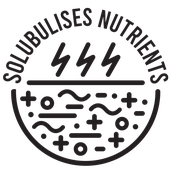 Both the fungal portion, and the bacterial portion of the Microbial Consortium are capable of producing enzymes which directly break down minerals and organic amendments present into the products plants can use for rapid growth. Improving availability of sometimes very slow release minerals within the soil.
The high activity Molecular Enzyme Matrix, combines with the Microbial Consortium, causing a rapid upcycling of the processes which normally occur in soils at slower rates, especially in colder weather. This means your plants get what they want at a faster rate, which they can use to build a bigger root system, bigger branching frame, to support larger blooms, with increased resin production.
The L-Amino Acids and certain Biostimulants, aid in the chelation of nutrients. This means instead of being bound in the soil, unable to be used, or locked out, that they are recognised and utilised at a more rapid rate.